---
Theme: Science, Faith and Hope for the Future
Dates:  Sunday 2nd July – Friday 7th July, 2023
Venue: Lucy Cavendish College, Cambridge and Online
How can we find hope in a world of where there are natural disasters and man-made suffering? What hope can science bring, and how does faith affect our perspectives on the present and the future?
These are some of the questions that will be discussed during The Faraday Institute Summer Course 2023, which brings together expert speakers providing insights from science, philosophy and faith across a range of topics spanning embryology to psychology and nanotechnology to neuroscience.
This course is aimed at students or university graduates from any background. No formal training in science, philosophy or theology is assumed. Although many of the speakers have a personal Christian faith, or may follow another religion, the talks are intended for those of all faiths or none.
The course will be hosted in Lucy Cavendish College at the University of Cambridge, a short walk from the heart of historic Cambridge and the river Cam. Online participation, live streaming and catchup viewing will also be made available to support delegates in different timezones.
Note: the number of in-person tickets is strictly limited by the lecture venue – book early to avoid disappointment!
Schedule: A provisional schedule outline will be available soon. A list of confirmed speakers is provided below.
Speakers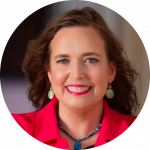 Keynote Speaker: Prof. Elaine Howard Ecklund – Varieties of Atheism in Science
In this lecture, Elaine Howard Ecklund will present core findings from a survey of over 1,200 atheist scientists in the US and the UK and 81 in-depth interviews. She will explore what everyday atheist scientists think about religion and the limits to what science can explain, atheist scientists' views on meaning and morality, pathways that led to atheism in science, and more.
Prof. Russell Cowburn – Applications of Nanotechnology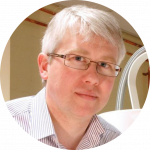 Prof. Rana Dajani – Science in the Arab World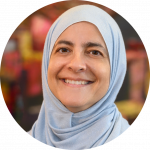 Dr Sharon Dirckx – Neuroscience and Religion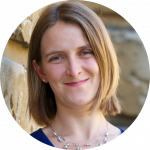 Prof. Jeff Hardin – Embryology: Beauty in Biology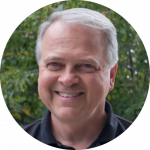 Dr Jonathan Jong – The Decline of Christianity: A Cognitive and Evolutionary View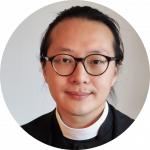 Dr Mehdi Nassaji – Psychology and Islam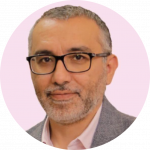 Prof. Praveen Sethupathy – Genome Technology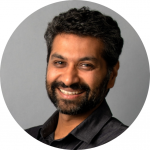 Dr Bethany Sollereder – God, Evolution and Climate Change: Theological Approaches to a World of Suffering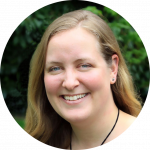 Prof. John Walton – Science and Jewish Scriptures: How the Book of Job Prepares Us to Face Natural Disasters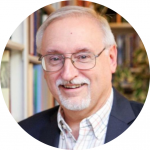 Many people expect the book of Job to offer an explanation for suffering in the world or to explain how a just God can permit cataclysmic disasters. But these are misinformed expectations. Instead, the book guides us in how to think about God when we are experiencing trials, whether personal or universal. This session will unpack the teaching of the book of Job and its poignant relevance for facing the uncertain world in which we live.
Prof. John Wyatt – Ethics in Medicine & Technology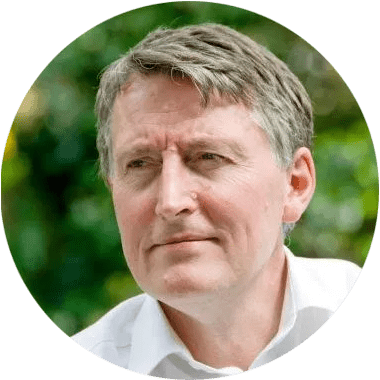 ---
Ticket types and Costs:
In-Person Attendance:
Includes participation in the full course program plus all lunches, dinners and refreshments from 3pm on Sunday 2nd July until Friday 7th July at the course venue. An immersive experience in Cambridge with opportunity to meet other participants, speakers and Faraday Institute staff informally during meals and breaks. Places are limited to a maximum of 50 people.
Online Attendance:
Includes participation in the full course program, including live Q&A sessions and Meet the Speaker events, through Zoom webinars and meetings, as well as access to talk recordings and supplementary online materials.
Costs:
Online-only: regular ticket £150, student ticket: £75.
In-person [Non-Residential]: regular ticket £825, student ticket £525 – [initial deposit £300]
Special rate B&B single accommodation @ Lucy Cavendish College for 5 nights: £275. A booking link will be sent to all in-person ticket holders.
Notes:
For in person attendance, a deposit of £300 is required to reserve a place, with full payment due by 30th April 2023. In the case of cancellation, the maximum refund will be the difference between in-person and online attendance, and such refunds are not guaranteed. No tickets for pro rata attendance are available. Attendees remain fully responsible for their own travel, accommodation, insurance and incidental costs. We are unable to provide letters for visa purposes. For student tickets, evidence of full-time student status (undergraduate or postgraduate) will be required. Student tickets are highly subsidised and the number made available will depend on level of designated donation support received.
Help Sponsor a Student
If you are able, please consider donating to support a student to attend via our 'Support Us' page.
Scholarships & Bursaries
A limited number of partial scholarships and bursaries may be available to allow online attendance at a reduced cost to those from low cost-of-living countries. Please visit the scholarships page to find out more.
We look forward to welcoming you in Cambridge!
---
How to register
To register for a place on The Faraday Summer Course 2023, choose your ticket type below and submit the registration form online.
Any questions please email: events@faraday.cam.ac.uk