The Faraday Institute for Science and Religion invites you to join us for a fascinating discussion of the intersection of Artificial Intelligence and the Christian faith.
John Wyatt will introduce his recently published, edited book, The Robot Will See You Now: Artificial Intelligence and the Christian Faith (SPCK, 2021). The presentation will be followed by a response to the book by Graham Budd and a time of Q&A.
John Wyatt is Emeritus Professor of Neonatal Paediatrics, Ethics and Perinatology, University College London, and Faraday Associate at The Faraday Institute for Science and Religion, Cambridge. He has a special interest in the interface between medical ethics, technology and Christianity, and co-led a research project on the social, ethical and theological implications of advances in artificial intelligence and robotics based at The Faraday Institute.
Graham Budd was President and COO at Arm prior to his retirement from the company in 2021. In 2005 he became Executive VP and General Manager of Arm's Processor Division, then Chief Operating Officer from 2008. He was a member of Arm's Executive Committee from 2005 and joined the main Arm Board in 2017.
Graham has held a number of business and charity non-executive Board roles and is a Trustee at SOS Children's Villages UK. In addition to his role as a Trustee at the Faraday Institute, Graham also serves in a voluntary capacity as an Associate Course Director.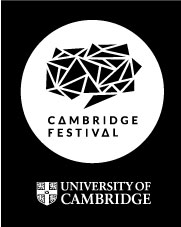 This will be a hybrid event. All attendees are kindly requested to be seated by 12:45pm in the KC Shasha Suite, Woolf Building, CB3 0UB.
Link to download pdf of slides. This event is part of the Cambridge Festival 2022.