When Peter and Miranda Harris went to serve the church in Portugal in 1983, they set up a charity called A Rocha, which means The Rock in Portuguese. Their first project was a field study centre in the Algarve. Alongside welcoming a number of international volunteers they ran scientific research and conservation projects, reaching out to the local community through initiatives such as school visits, receiving visitors from all over the world, and generally demonstrating that concern for creation is a very natural outworking of Christian faith.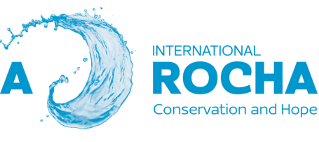 Nearly forty years later, A Rocha has become an international organisation with teams in twenty-one countries. Its key values are still rooted in Christian faith and conservation, community and cross-cultural engagement, as well as cooperation with other organisations that share a similar vision.
At the Faraday Institute I have had the pleasure of getting to know present and past A Rocha staff and volunteers, and the Director of their Climate Stewards carbon offsetting initiative which is now an independent charity. A number of books track the progress of A Rocha over the years, including Under the Bright Wings(Portugal), Kingfisher's Fire, God Doesn't do Waste (UK) Planted (Canada) and Postcards from the Middle East (Lebanon).
A Rocha has always produced excellent resources for churches, and today these include (on the A Rocha UK website) the very popular Eco Church and now Eco Diocese scheme (look for Eco Congregation in Ireland and Scotland), provision of speakers, podcasts and Wild Christian. A Rocha International provide an array of resources for churches, including the Global Classroom study guide produced in partnership with the Lausanne Movement, sermons, Bible studies, church service resource packs, music, prayers (e.g. 26 Prayers for the Climate and Ecological Emergency), and more. This is one of the first places to look if you are wondering how to cover creation care in your church.